NOVA TRNAVKA / 12 433 m² / residential / BRATISLAVA - SK / built 2017 / KONEVAL / MANIKOVA
project team / J. KONEVAL / K.MANIKOVA / M.KUBICA / photo / J. KONEVAL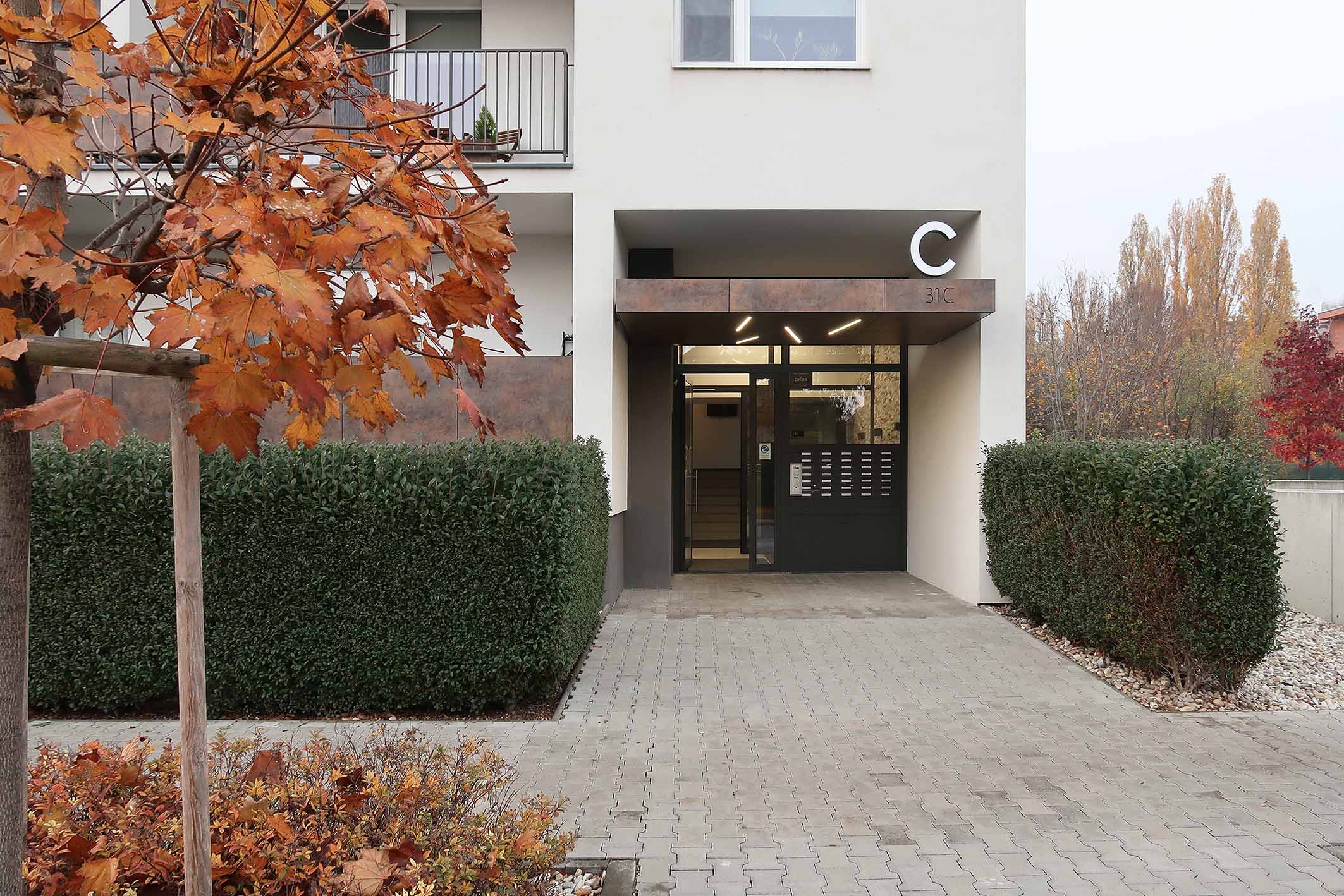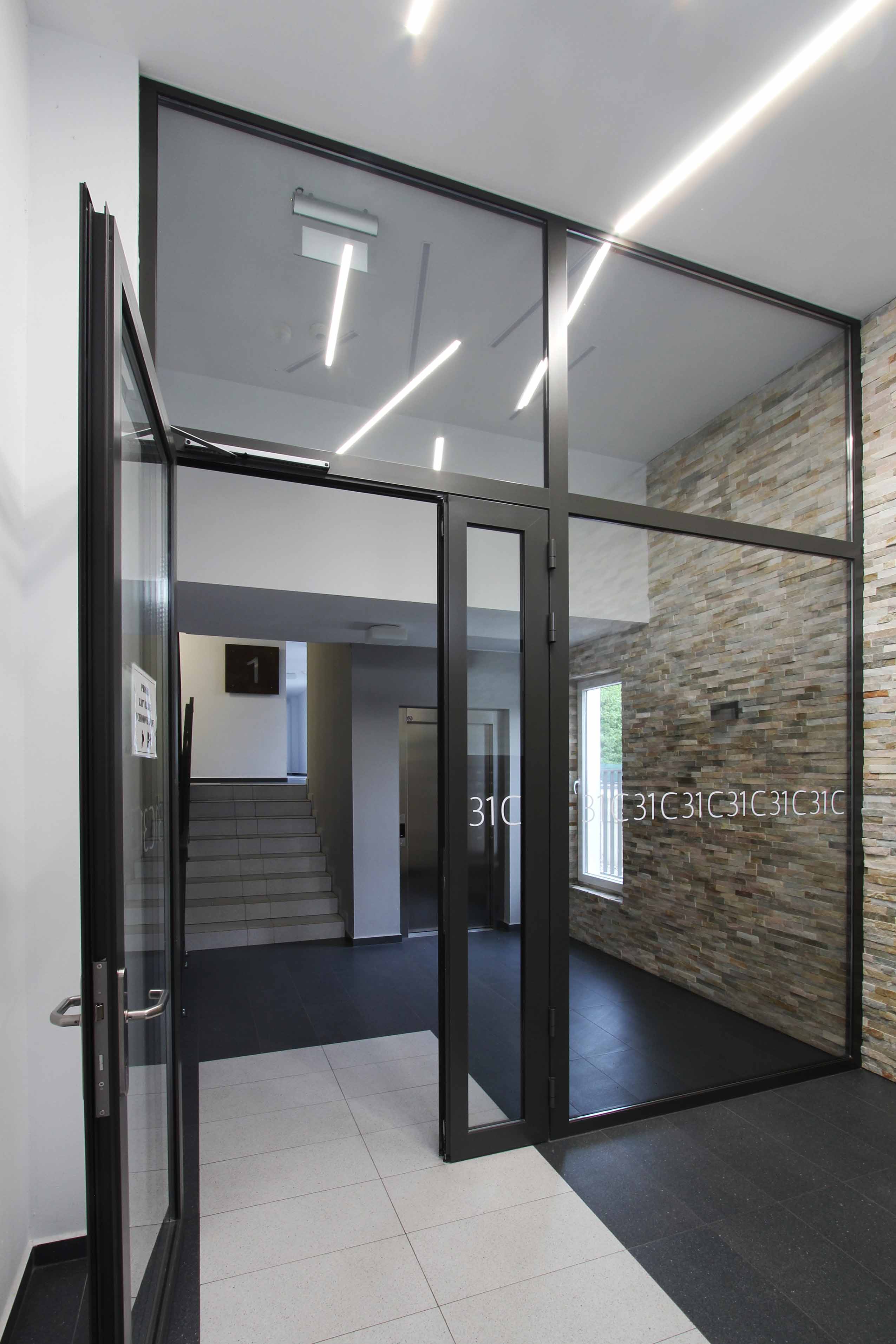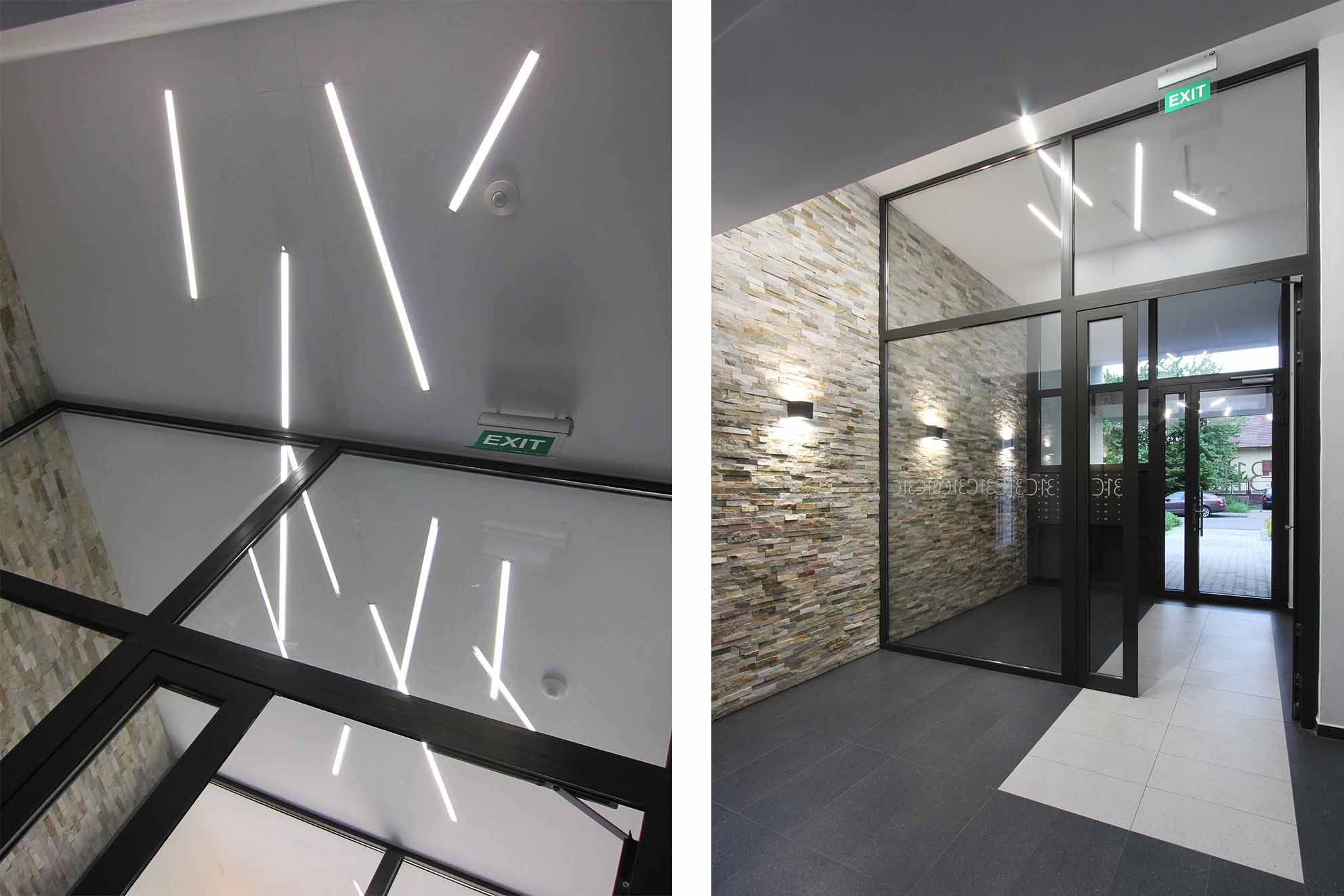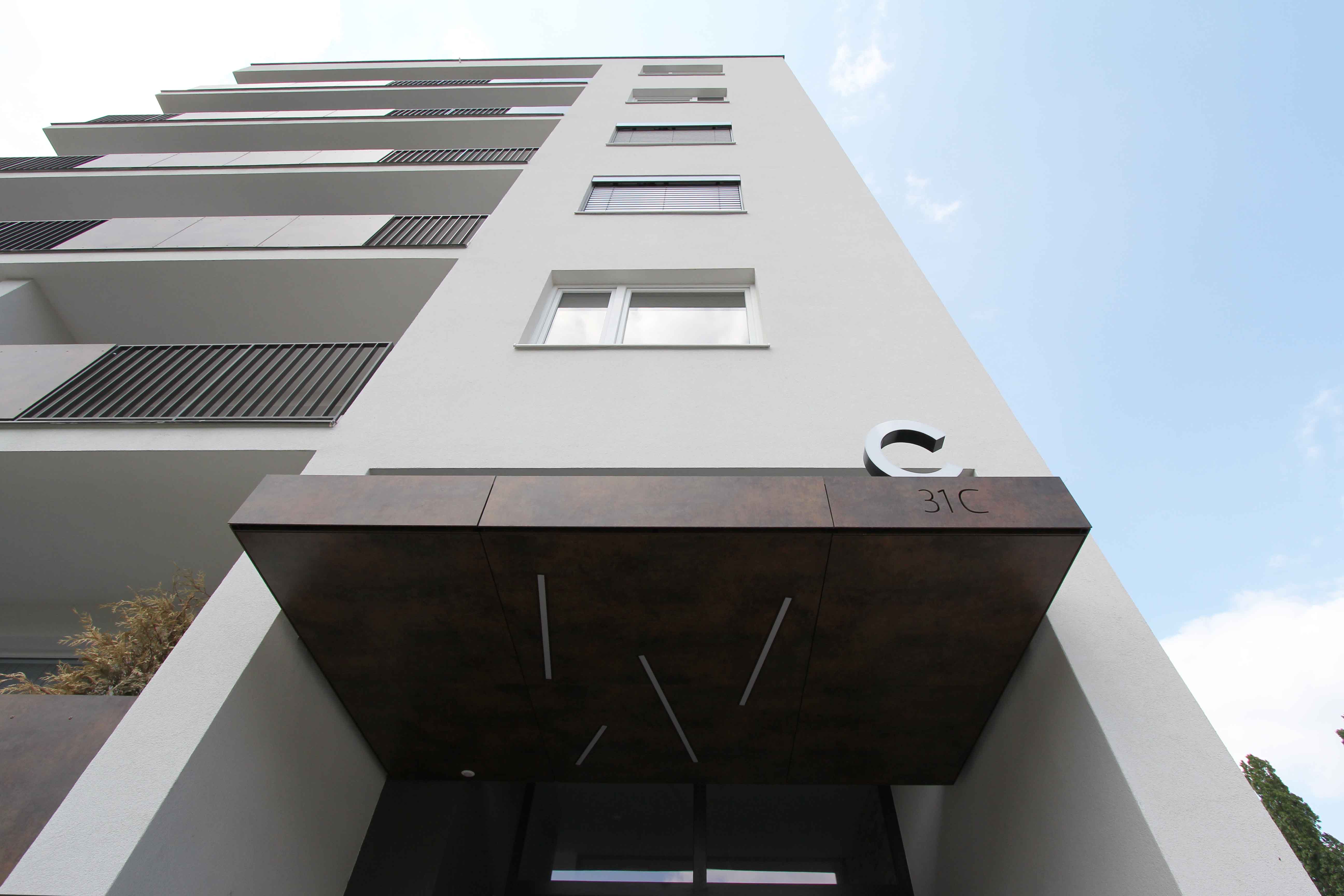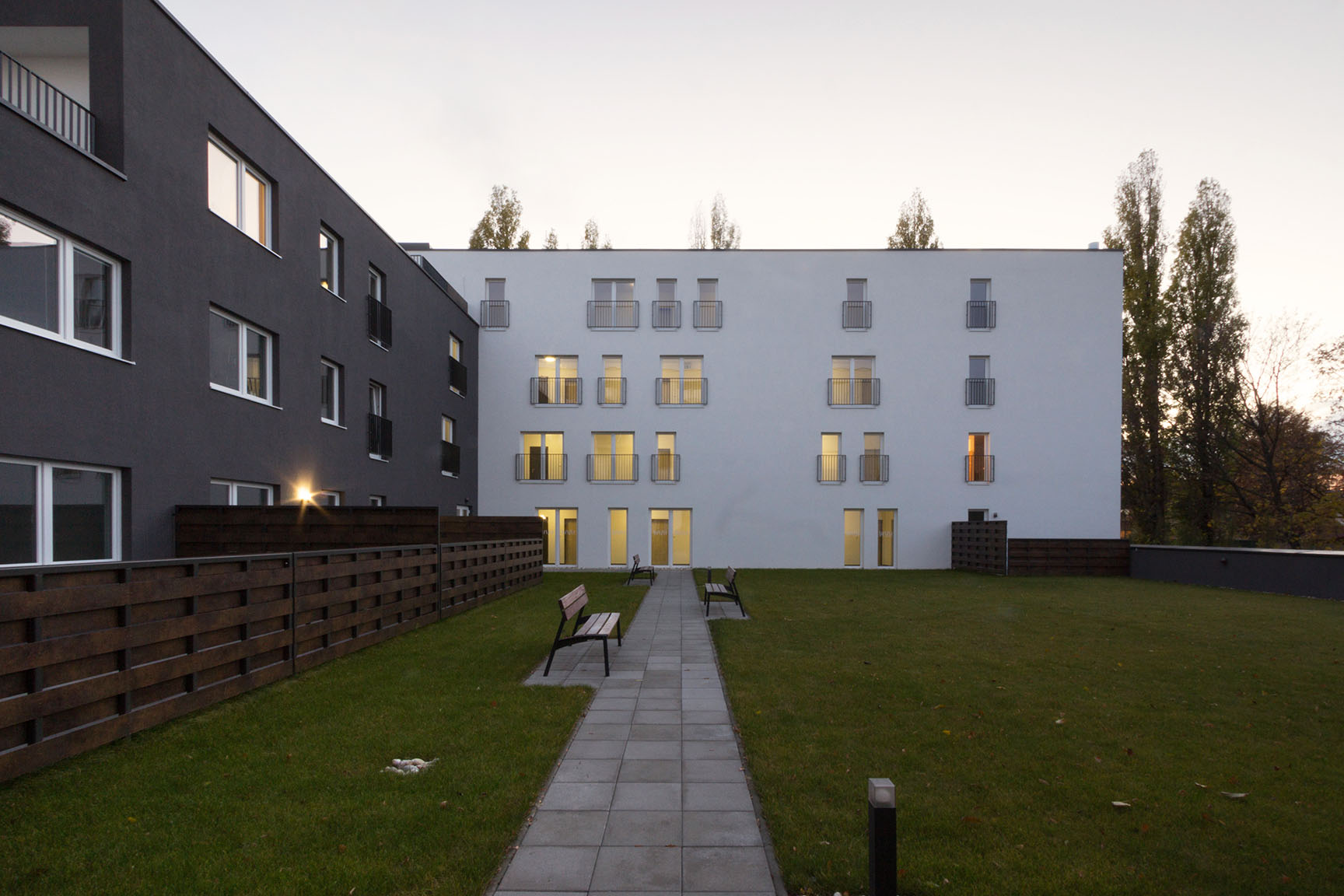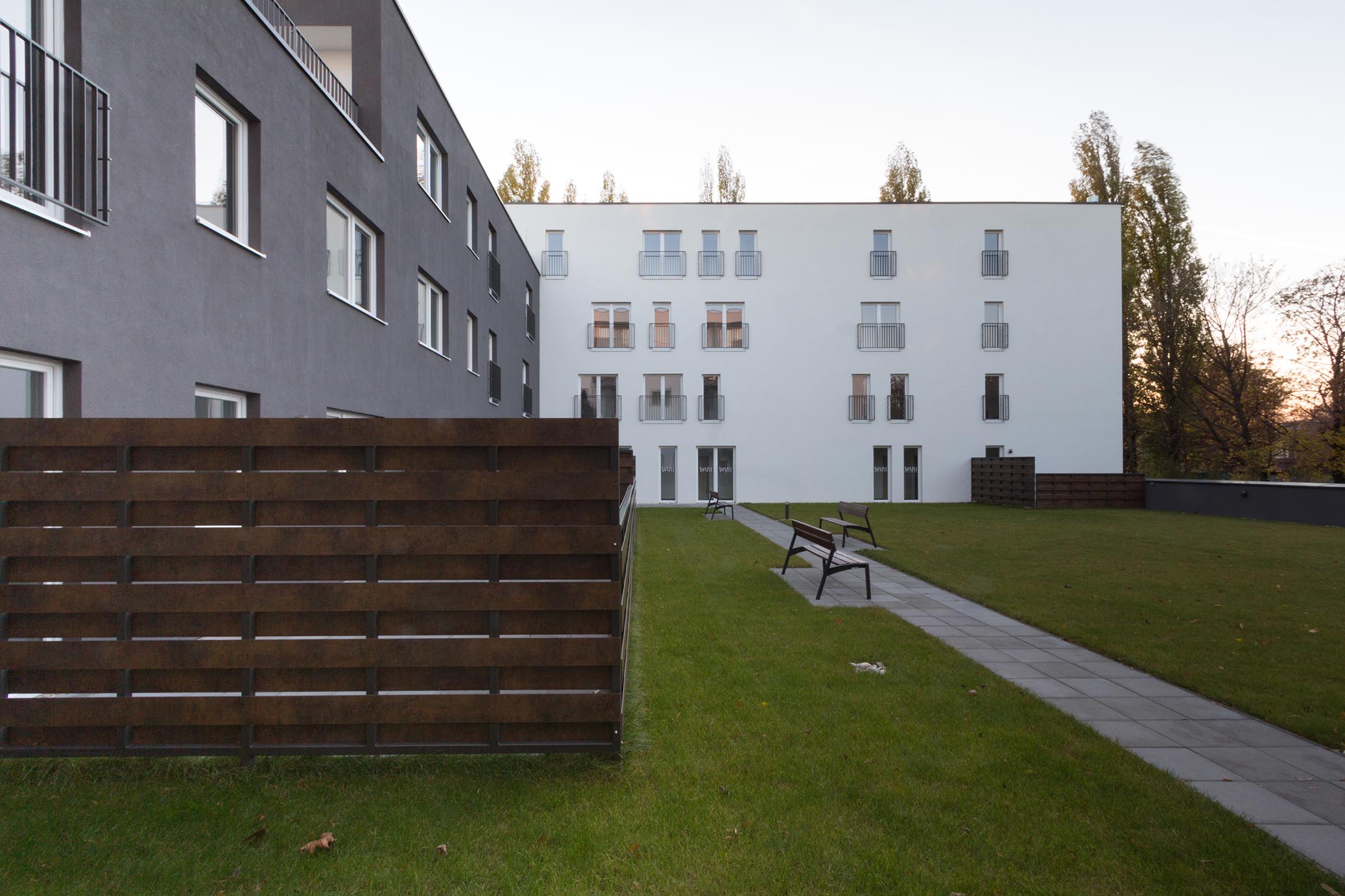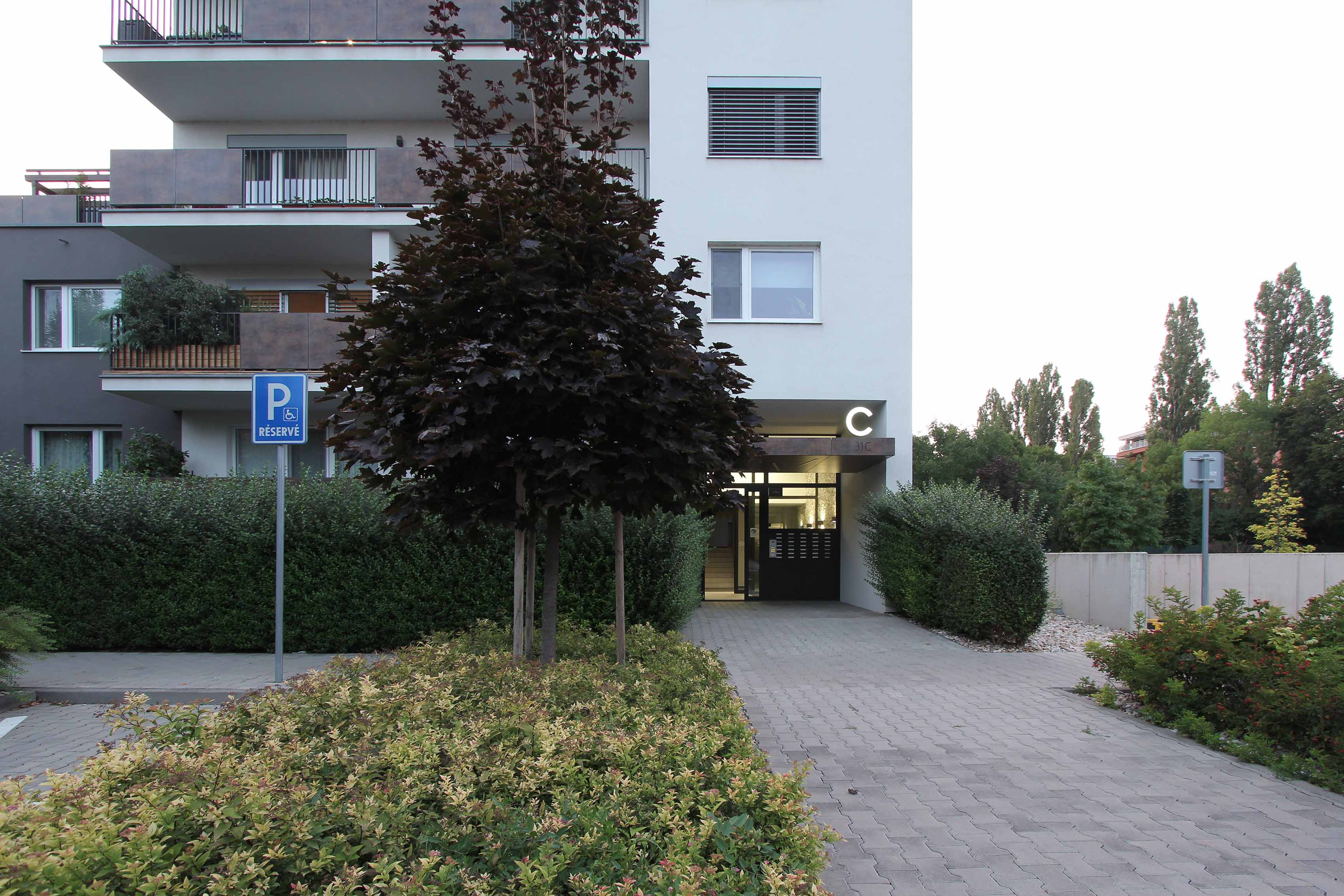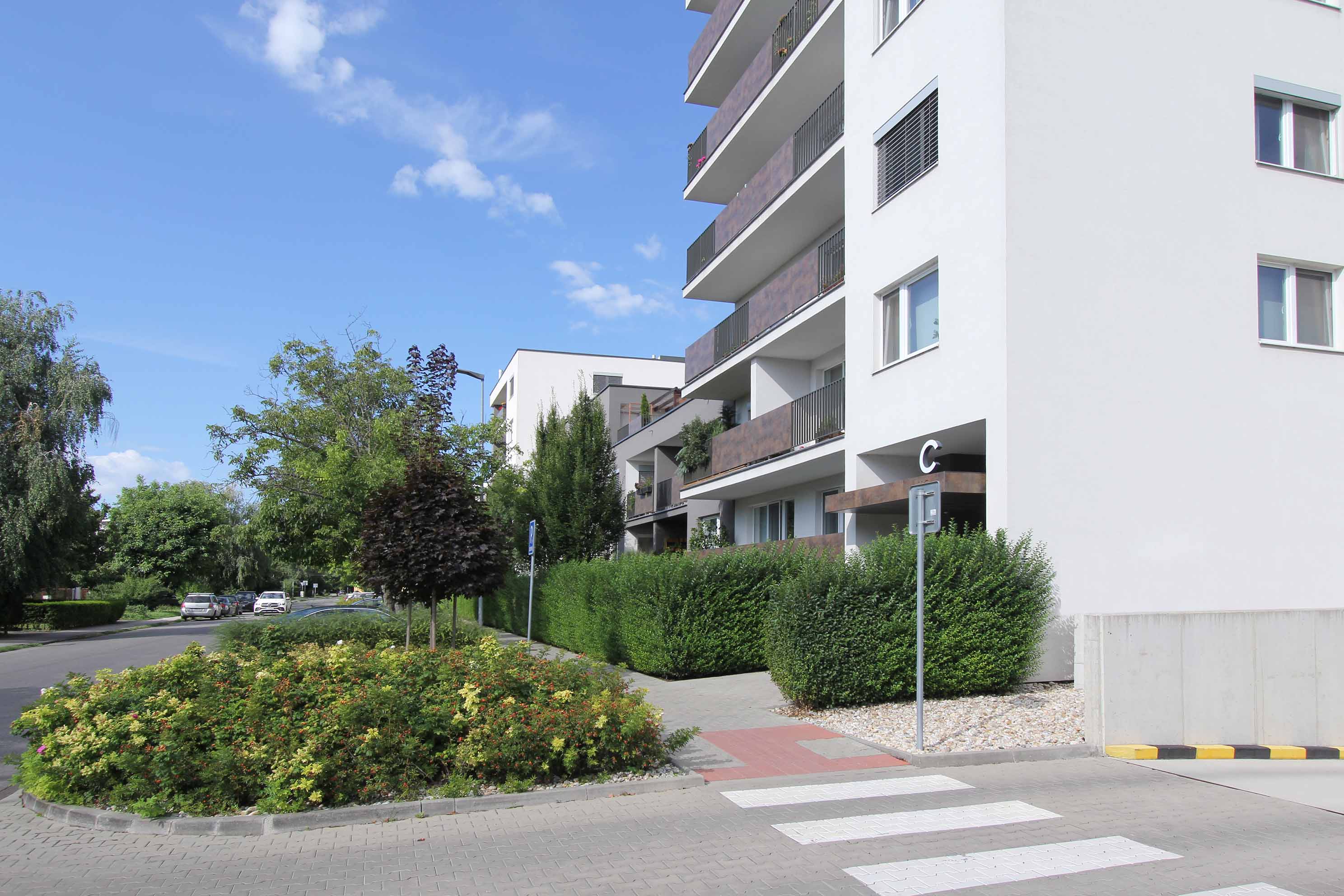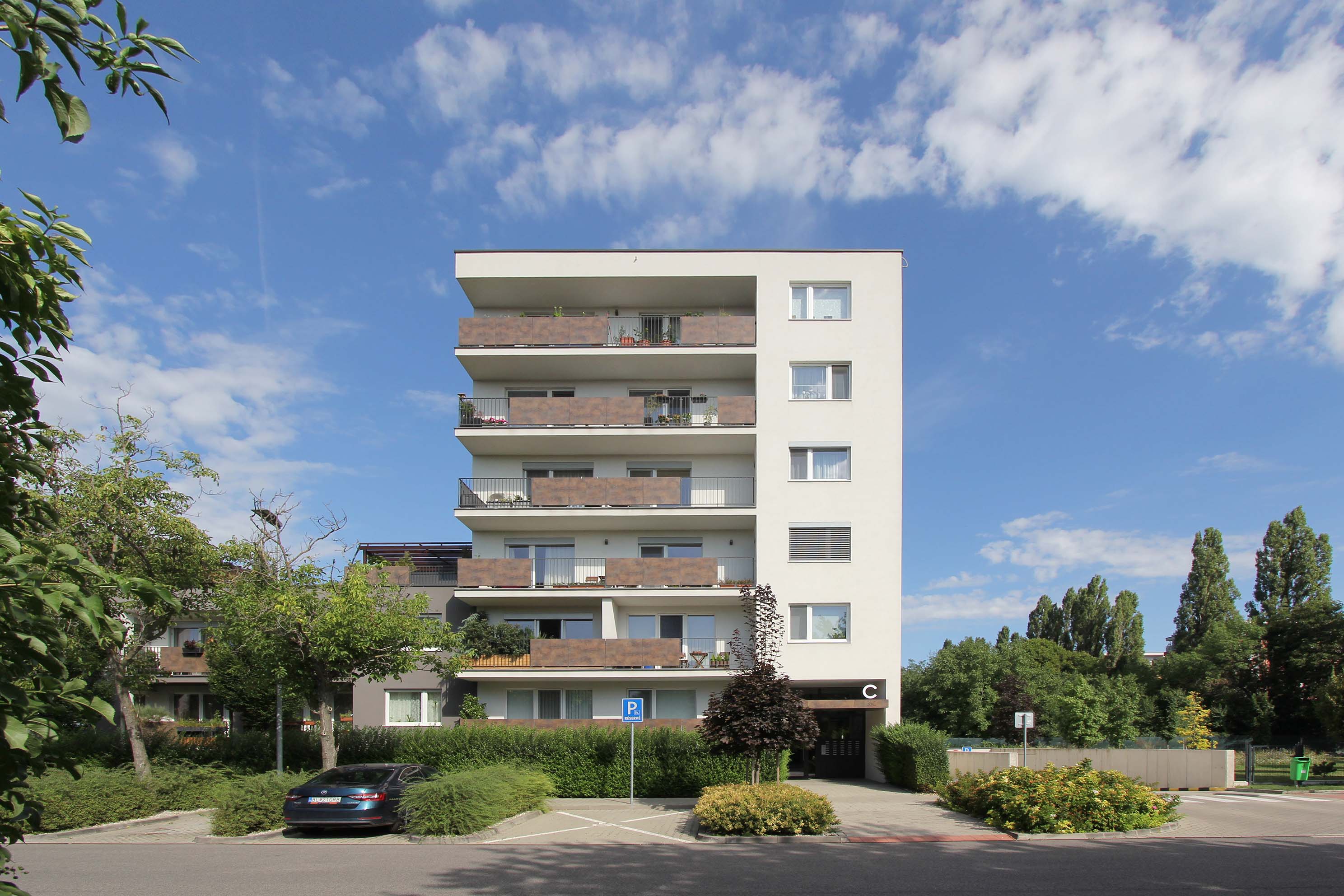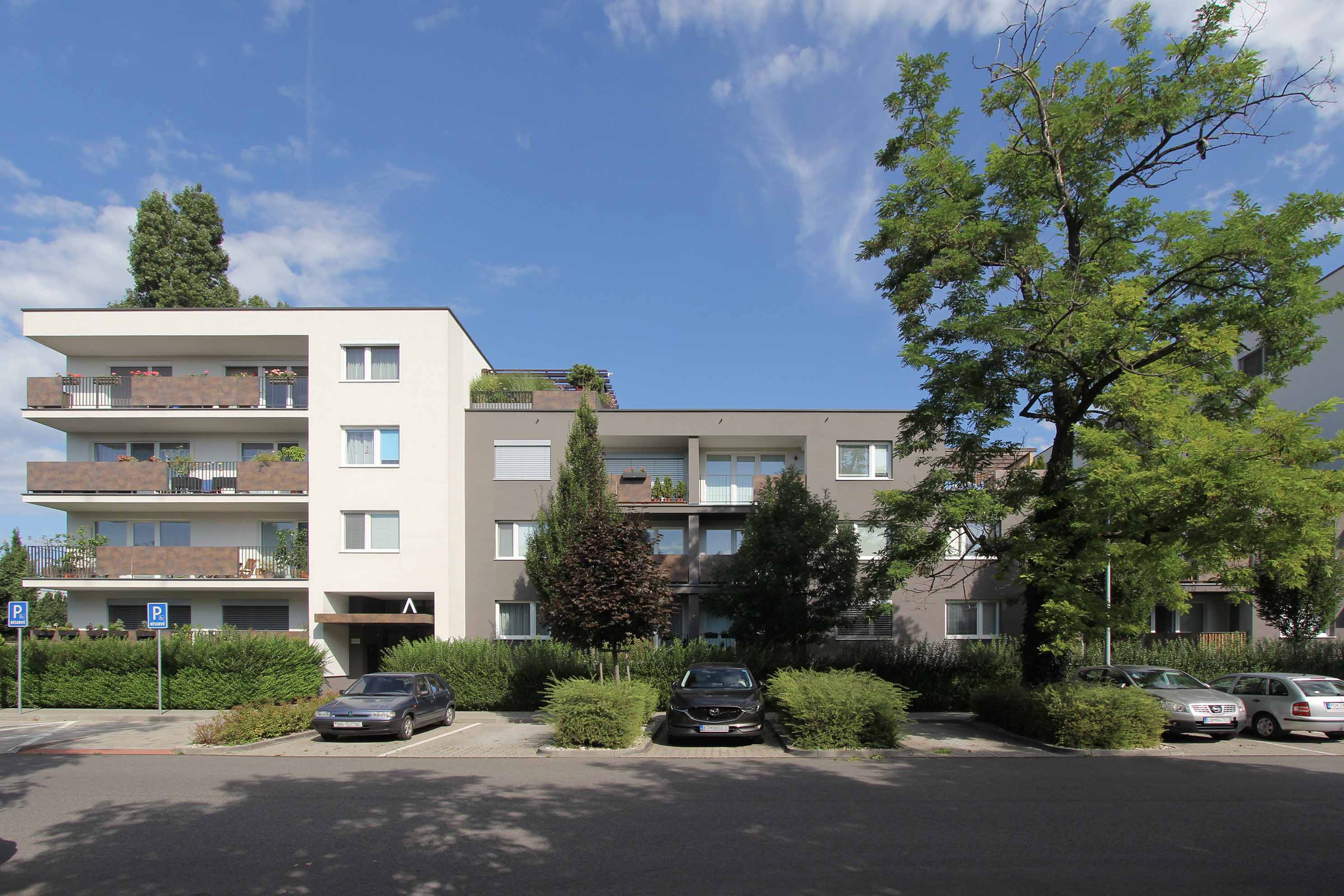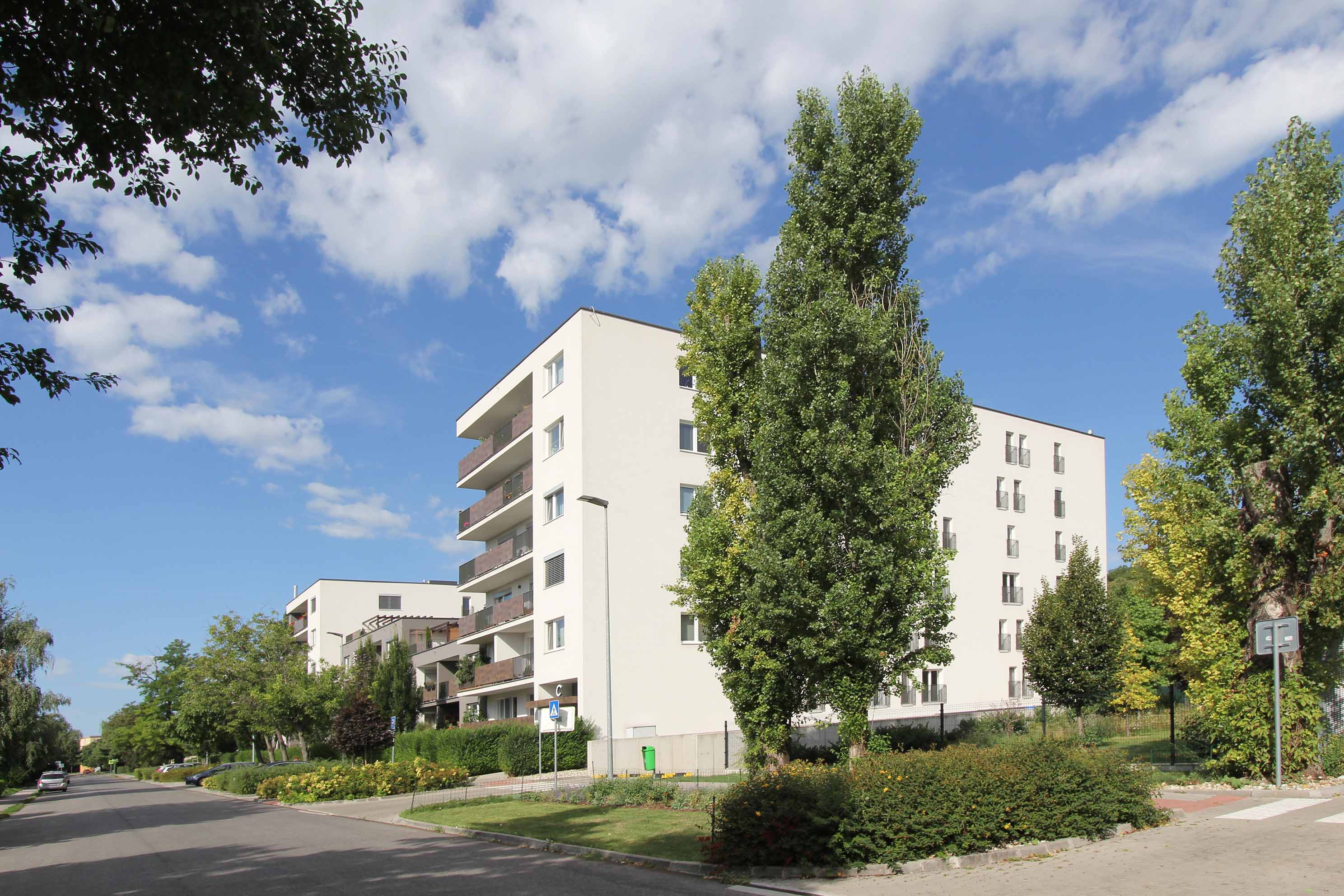 .The residential house NOVA TRNAVKA , is designed in a long rectangle shape alongside the road with 3 perpendicular wings heading to the courtyard and forming two inner courtyards which will serve as relaxation zones for its residents. The flat roofs of the longitudinal wing will offer terraces for flats. The residential house has 3 independent entrances A, B, C and 95 apartments . The building has 2-6 residential overground floors and a recessed basement with parking, cellar spaces and building equipment. The roof above the basement in between the wings will be used as a trafficable roof with small front gardens and extensive greenery.